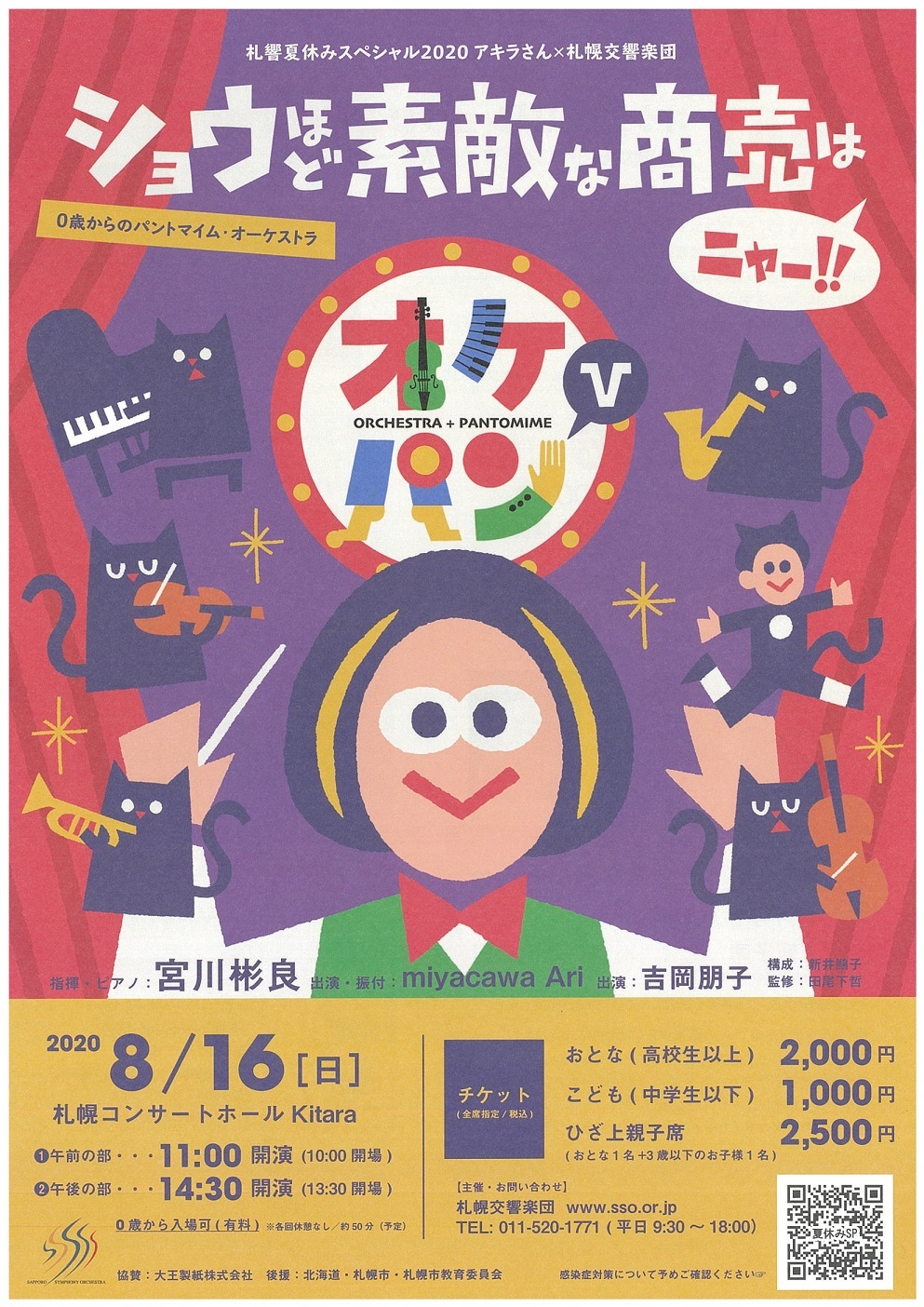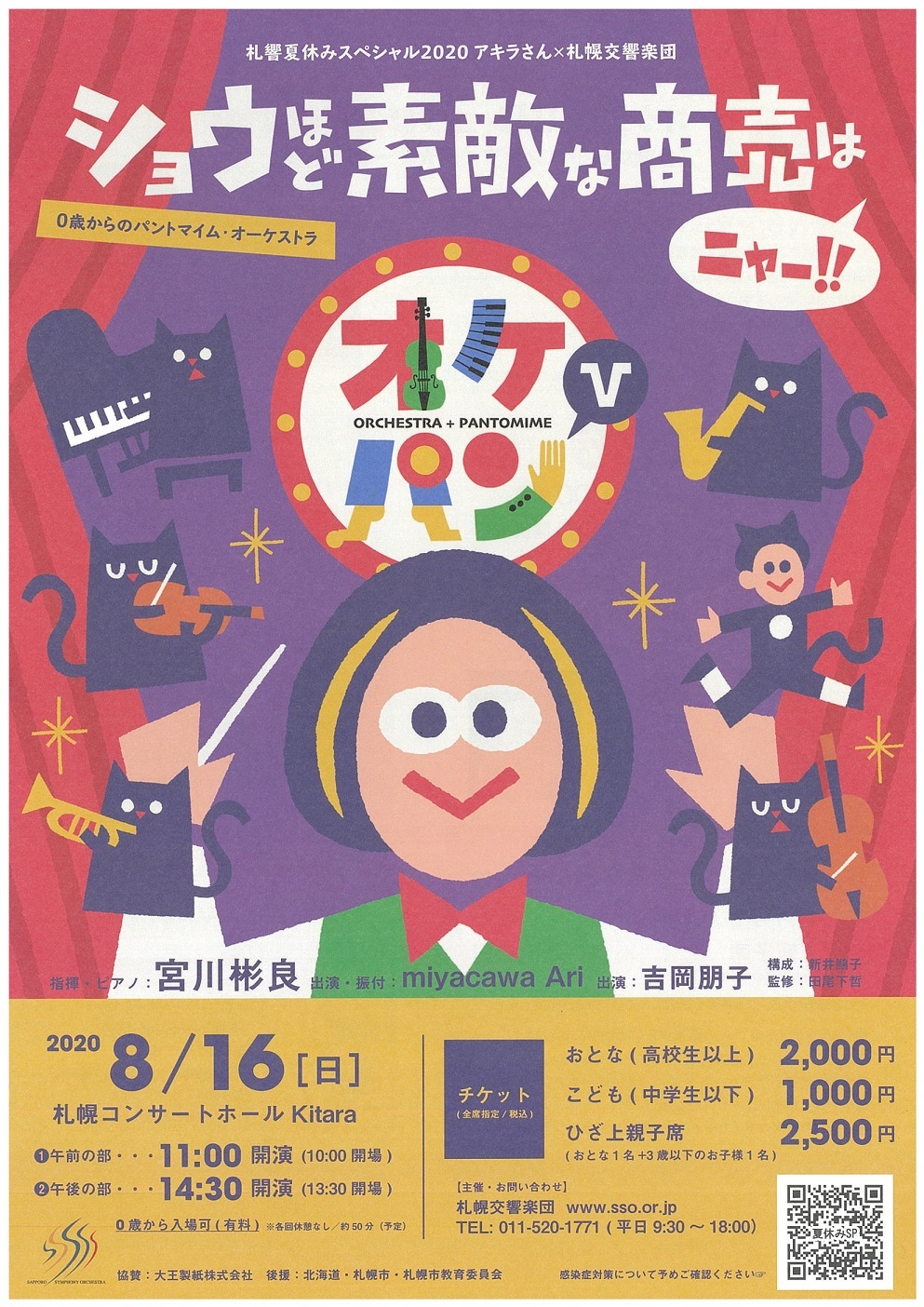 For those guests who plan to join us at Sakkyo Summer Holiday Special scheduled on Sunday, August 16, please follow guidelines and precautions announced against COVID-19. We thank you for your kind cooperation.
【Prevention for COVID-19 and our request】
As to observe the governmental announcement of "Limitation of Event," this concert will be carried out following the guidelines of COVID-19 Prevention.
https://www.sso.or.jp/2020/07/71-1/e/
※You will be seated one seat interval for this concert.
※There will be no intermission. The concert lasts for 50 minutes.
※If you wish to re-enter the hall during the performance, please follow staff instruction.
・Entrance is not allowed for person who has body temperature above 37.5 Celsius. There will be thermography temperature measurement at the entrance.
・Ticket taking must be carried out by the guest.
・Please pick up your program book by your own.
・Please wear your face mask always in the concert hall (babies and infants need not to wear face masks). Your coughing etiquette is appreciated. Kindly not yell (including Bravo!) or gather within the foyer.
・We may ask some guests to change the seats.
・Due to unavoidable reasons, there may be change in the content of the concert or change in the artists appearing in the concert.
・There are buggy parking lot, diapers change and nursing room available.
・There will be no cloakroom service, babysit service, café counter or water fountain.
・Bring your water bottle, or purchase at the vending machine inside the entrance hall. (Please refrain from eating or drinking inside the hall.)
【Ticket sales on the day of the concert】
There will be no ticket available on the day of the concert (for both concerts, i.e 11am and 2pm)
Please purchase your ticket at Ticket Offices before arriving at the concert hall,
Ticket Sales at Lawson (Lawson Ticket-online web only) are available till 3pm on the day of the concert (August 16)
"Ticket for the lap seat – for a child of 3 years old or younger" can be purchased with 500 yen. An adult ticket holder can purchase this ticket if one wishes to have own child on lap.
Loppi located inside Lawson does not sell tickets.