Appearing
concertmaster & solo violin / Volkhard Steude
Song List
| | |
| --- | --- |
| | Brahms/Violin Concerto |
| | J. Strauss II/Waldmeister: Overture, Seid umschlungen Millionen Walzer, Perpetuum mobile, Lagunen Walzer, Unter Donner und Blitz |
【Single Tickets】will be on sale from Friday, March 31, 10am (Sakkyo members- from Tuesday, March 28, 10am)
This concert series takes place in Kitara on Saturdays, starting at 2pm. (Pretalk from 1:45pm, door opens at 1:20pm) 【2023-2024Masterpiece Concerts – a set of four tickets will be on sale from Friday, February 10 (for Sakkyo members – from Wednesday, February 1) ※Ticket price of a set of four tickets:SS 16,000 yen, S 12,800 yen, A 9,600 yen, and U25 (A) 4,000 yen ※Ticket Offices:Doshin Playguide, Citizen Community Plaza Ticket Center, and Kitara Ticket Center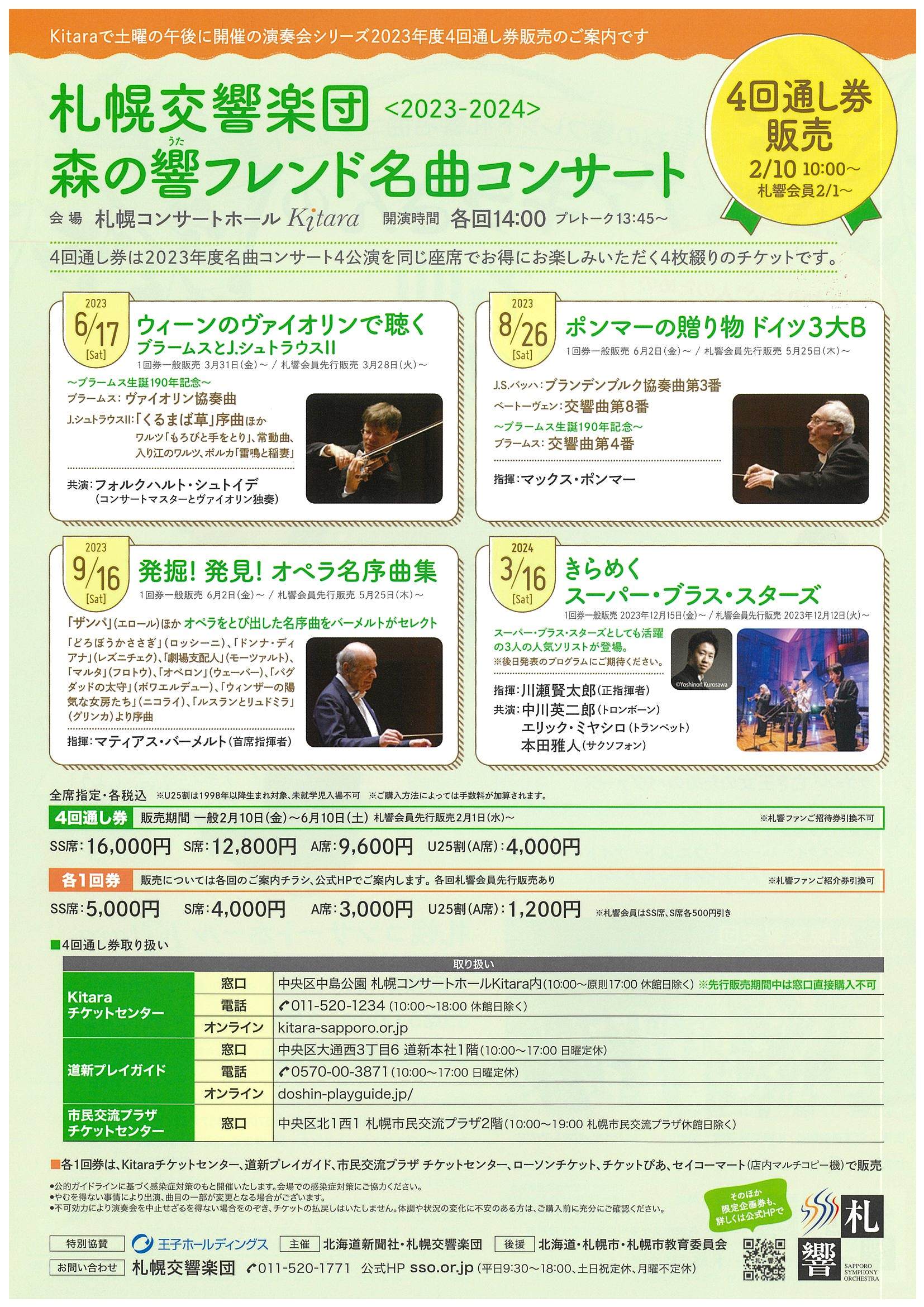 Fiscal 2023-2024 Masterpiece Concert a set of four tickets
With this "a set of four tickets," you can enjoy all the four concerts at the same seat.
※Artists and Program may change.
【Brahms and Johann StraussⅡ】 Volkhard Steude, the concertmaster of the Vienna Philharmonic will lead the orchestra with his violin. For this concert, we will present a concerto by Brahms and works by Johann Strauss II who had a close friendship with Brahms. Enjoy bright and glamorous world of waltz.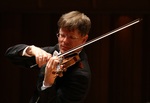 Volkhard Steude(concertmaster & solo violin)
Volkhard Steude, born in 1971, began studying the violin at the age of 5 at the Konservatorium Cottbus in Brandenburg, in the German Democratic Republic. In 1987 he placed second at the East German Youth Competition, and from 1988 he began his training at the Hochschule für Musik Hanns Eisler in Berlin followed by Joachim Scholz and Werner Scholz. During that time, he won numerous international competitions. In 1993 he became first violin of the Gustav Mahler Youth Orchestra, and after graduating in Berlin in March 1994, he continued his studies in Vienna under Alfred Staar. In November 1994 Volkhard Steude became first violin of the Vienna State Opera Orchestra, and in 2000 he was appointed first violin of the Vienna Philharmonic. As a soloist, he has performed with the Vienna Philharmonic conducted by Giuseppe Sinopoli and Daniel Barenboim.His numerous performances in Europe and Japan include Beethoven's Violin Concerto and Triple Concerto, Mendelssohn's Concerto and Double Concerto, Mozart's Sinfonia Concertante and Concertos in D and A, and Sibelius and Tchaikovsky's Concertos, many of which have been recorded live for a radio broadcast or CD. A passionate chamber musician, Steude has been first violinist of the Wiener Virtuosen since 2002, a chamber music ensemble composed of members of the Vienna Philharmonic. The same year he founded the Steude Quartet. Volkhard Steude plays a 1718 Stradivarius (previously owned by Viotti and Rose), which was granted to him by the Oesterreichische National bank. In 2016, the Hiroshima Symphony Orchestra in Japan awarded him the honorary title of Music Partner of the HSO.