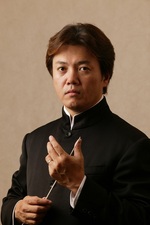 © K. Miura
Shigeo Genda(Conductor)
Born in Tokyo, Mr. Shigeo Genda began studying the cello with Katsuo Shimizu. He majored in conducting at the Tokyo Music College, studying under Yasuhiko Shiozawa and Sei-ichi Mitsuishi and, at the Tokyo National University of Fine Arts and Music, under Kohtaro Satoh. In 1983, he was the recipient of the Nomura Scholarship. In 1986, following his opera debut conducting the Niki-kai Opera Foundation in Hansel und Gretel, he continued with the Niki-kai Opera in such performances as Die Fledermaus, at the same time steadily building his achievements with orchestra concerts. In September of 1987, he was appointed conductor of the Japan Shinsei Symphony Orchestra. The next year in April, at the Japan Shinsei Symphony's 108th Subscription Concert, he drew the attention of the music world when he conducted Mahler's Symphony No. 5 in a striking orchestral debut. Since appearing that same year in October, as guest conductor with the Dresden Philharmonic Orchestra on their Japan Tour, he has led Japan's most important orchestras, receiving wide acclaim. In 1996, he was appointed conductor of the Kanagawa Philharmoic Orchstra and, since September 2000, he is in the post of the principal conductor of the orchestra.     Not confining his activities to Japan, Genda is an outstanding talent who continues to make rapid progress as an international conductor. In May and June of 1990, he toured Europe with the Japan Shinsei Symphony and, from October of that same year, he studied at the Vienna Staatsoper at government expense as an overseas artistic research student from the Agency for Cultural Affairs. In January and February of 1991, he was praised highly for his work as the Prague National Theatre Orchestra's guest conductor on their Japan Tour. In May 1993, he appeared at the internationally watched Prague Spring International Music Festival, winning a favorable reception from audiences. He was invited to this Festival in May 1995, and has been chosen to be on the judging committee of the Conductors Section of the Prague Spring International Music Competition. Genda is expanding his talent as an opera conductor with extensive experience in the orchestra pit. In 1994, he conducted Orphee aux enfers with the Hokkaido Niki-kai Opera Foundation in February, Le nozze de Figaro in Tokyo and Hiroshima in March, and Das Rheingold with the Kansai Niki-kai Opera Foundation in October. In July of 1995, he conducted the Tokyo Niki-kai Opera Foundation's performance of Die Csardasfurstin. In 1996, he followed the March performance of Don Giovanni with the April performance of Le nozze de Figaro the May performance of Die Zauberflote, and, in October, toured Japan with Sato Shinobu. In may of 1997, he conducted the Kansai Niki-kai Opera Foundation's production of Die Walkure. In 2001, he was a music director of the Japan Arts production's Cosi fan tutte. Future plans include the March 2003 performance with the Kansai Nikikai Opera Foundation's production of Il Trovatore, and Die Fledermaus with Yokohama City Opera. And in 2004, he will be a music director of Japan Arts Production Il Barbiere di Seviglia, and following September, he conducts as a guest conductor with the Slovak National Theatre's La Traviata on their Japan Tour.
---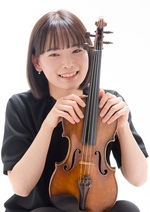 © K.Seki
Sayura Akama(violin)
Born in Asahikawa, Hokkaido, and graduated Tokyo University of the Arts after completed the Music High School Attached to its Faculty of Music. Akama then joined Orchestra Academy of Toho Gakuen and completed its course. She studied violin under Masako Nakagawa, Yoshiko Katayama, Junko Ohmori and Takashi Shimizu. In 2008, Akama has won the second prize of Hokkaido Mainichi Student Music Competition Junior High School Division, and has been awarded the special and association prizes in the 17th Japan Player's Competition. She has also been awarded Grand-Prix from the 23rd Okiden (Okinawa Electric Power Company) Sugar Hall New Comer Concert Audition. She performed with Farmers' Philharmonic Orchestra of Hokkaido in 2021, and appeared as a member of Trio Iriser in 2022, with its recital was sponsored by Japan Federation of Musicians and held at Kitara Small Hall. She is a member of the Sapporo Symphony Orchestra since 2018.
---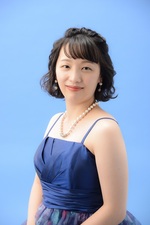 Chinami Kanai(soprano)
Born in Sapporo, Hokkaido, and graduated vocal major in Music Course Hokkaido University of Education. She appeared in the Graduation Concert and has won the 3rd prize in the 70th All Japan Student Music Competition Hokkaido Division, and Encouragement Award in the 24th Kobe International Music Competition. She appeared in Sapporo New Comers Concert in 2019 and other recitals including concerts in Migishi Kotaro Museum of Art. In the area of Opera, she performed the title role of "Hänsel und Gretel," Music Spirit in "Story of Nakayama Shinpei" by Tomoko Iwakawa (arr.) , and EYAMI in "Message from the Striped Owl" by Junichi Nihashi, A FUNNY Operetta. She studied under Nozomi Maekawa, Noriko Hirano, Hiroshi Noda and currently under Noriko Hagiwara. She is a member of Piccola Opera di Sapporo.
---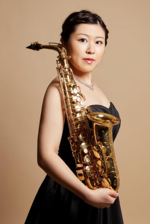 Rio Togawa(saxophone)
Born in Engaru, Hokkaido and started to play saxophone from the age of eight. She graduated Engaru Senior High School and has won the 1st prize in the 16th Junior Wind and Percussion Competition for Junior High Saxophone Division and 2nd prize in the same 18th Competition; and 3rd prize in the 20th Senior High Saxophone Division. She was awarded Toshihisa Ogushi Prize from the 22nd All Japan Junior and Senior High Wind and Percussion Solo Competition. She is now studying at Tokyo University of the Arts, the 3rd year, and started to perform in ensembles and appeared in number of concerts. She studied under Sumichika Arimura, Tomohiro Kitaguchi, Takuya Sugawa, Shinichro Hikosaka, Makoto Hondo and Hiroyuki Matsui.
---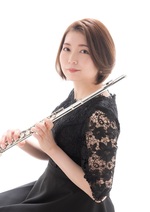 Sayuri Fukushima(flute)
Born in Ishikari, Hokkaido and graduated Tokyo Gakugei University and completed Master Course of Tokyo University of the Arts and Toho Orchestra Academy. She studied flute under Keigo Mori, Kazutaka Shimizu, Ikue Koike, Ayako Takagi and Hiroaki Kanda, and with Hitoshi Wakui, Tsutomu Ishohata and Kazuo Irie, she received guidance on ensembles. During 2017 to 2018, she completed masterclasses by P. L. Graf and M. M. Koffler having received international scholarship from the Fukusima Foundation. Fukushima completed MMC2019 and has been given honors from the 18th Japan Flute Convention Competition and the 29th Japan Woodwind Competition. She is the first prize winner in the 34th Kanagawa Music Competition and has performed with the Kanagawa Philharmonic Orchestra as a soloist. From February 2021, she is a flutist in the Sapporo Symphony Orchestra.
---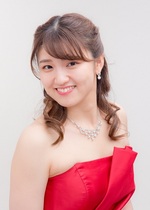 Yuka Ando(piano)
Born in Sapporo, Hokkaido and has started to play piano since the age of three. She has been winning the first prize in 33th to 41st PTNA Piano Competition C.D.E.G. Class, and has been honored at the Nationwide competition. Her awards include the first prize in Hokkaido Governors Competition, the bronze prize Hiroaki Kawanami Award from Shotoku University, the bronze prize from Chopin International Piano Competition in Asia, Senior High Division, 1st Prize in the Advanced level, and nominated in Concours Schule "Passion Art Festival," and given Mayor of Sapporo Award/ESC. She appeared in recitals held in Sapporo and Moscow and has been awarded the 4th prize in Cecilia International Music Competition Recital Division. She is a graduate of Pianist performers course in Tokyo University of Music, and completed its mastercourse. Her mentors are Mizue Tanase, Isayuki Miyazawa, Kazuko Washimi, Mizuho Nakata and Motoi Kawashima.