Appearing
Conductor / Kentaro KAWASE (Resident Conductor from April 2022)
Horn / Radovan VLATKOVIĆ
MC / Yukari KOMAGAMINE
Song List
| | |
| --- | --- |
| RAVEL | Ma mère l'oye Suite |
| PROKOFIEV | Peter and the Wolf |
| R. STRAUSS | Horn Concerto No. 1 |
| RAVEL | Boléro |
The concert series in Kitara on either Saturday or Sunday afternoon, starting from 2pm.
【2022-2023 A set of four Masterpiece Concerts】will be on sale on Tuesday, February 15, 2022 ※A Set of Four: SS 16,000 yen, S 12,800 yen, A 9,600 yen, U25(A) 4,000 yen ※Ticket Offices: Doshin Playguide, Community Plaza Ticket Center, Kitara Ticket Center 『 Listen to Masterpiece Concerts』 『2022-2023 Season』Leaflet(PDF-Japanese only) 【Single Tickets】will be on sale starting 10am on Wednesday, March 9 (for Sakkyo Members, ●●/●●~) ●The concert will take place following the governmental request re: "Limitation on Events under COVID-19." Details of our action will be on this website. There may be change in appearing artists and/or program depending on the situation re: COVID-19. ●Tickets of the concert is non-refundable unless cancellation by force majeure. Please consider your conditions and circumstances before purchasing your ticket. (as of January 2022)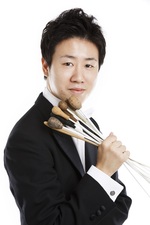 © Yoshinori Kurosawa
Kentaro KAWASE (Resident Conductor from April 2022)(Conductor)
Born in Tokyo in 1984 and graduated with a degree in conducting from the Tokyo College of Music in 2007, having studied under Junichi Hirokami, Yasuhiko Shiozawa and others. Was awarded 2nd place (which was the highest level with no 1st place) at the Tokyo International Music Competition for Conducting in 2006, and since then KAWASE has received invitations to conduct Tokyo Symphony Orchestra, Japan Philharmonic Orchestra, Kyushu Symphony Orchestra, Sapporo Symphony Orchestra, Yomiuri Nippon Symphony Orchestra, Tokyo Philharmonic Orchestra among others. He was also the assistant conductor of Pacific Music Festival (2007~2009). Kawase is to be Resident Conductor of the Sapporo Symphony Orchestra from April 2022.
---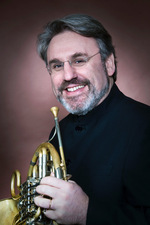 Radovan VLATKOVIĆ(Horn)
One of the leading instrumentalists of his generation, Radovan Vlatković has travelled the globe performing extensively as a soloist and popularising the horn as recording artist and teacher. Born in Zagreb in 1962 he completed his studies with Professor Prerad Detiček at the Zagreb Academy of Music and Professor Michael Höltzel at the Music Academy in Detmold, Germany. Radovan Vlatković is the recipient of many first prizes in national and international competitions, including the Premio Ancona in 1979 and the ARD Competition in Munich in 1983 – the first to be awarded to a horn player for fourteen years. This led to numerous invitations to music festivals throughout Europe including Salzburg, Vienna, Edinburgh and Dubrovnik to name but a few, the Americas, Australia, Israel, Korea as well as regular appearances in Japan.
---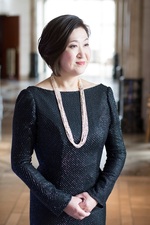 Yukari KOMAGAMINE(MC)
Born in Sapporo, Japan, Yukari Komagamine is one of the leading singer of Nordic music, especially songs by Jean Sibelius, in Japan. She was graduated from the Department of Music of Sapporo Otani University Junior College, and later learned the basics of the Nordic music from pianist Izumi Tateno. She pursued further studies under the guidance of singer Marja Holopainen in Finland in 1998-2001. She has a large repertoire not only of Nordic music but also of oratorios by Bach and Händel, and opera by Mozart, Puccini, and Japanese composers, and also has collaborated in many concerts in Finland and throughout Japan with guitarists Petri Kumela and Sachiko Miyashita. She is the vice-chairperson of Sapporo Branch of Japan Sibelius Society, a member of the board of councilors of HIMES Hokkaido International Music Exchange Society, and a member of Hokkaido-Nikikai.