Appearing
Conductor, Arranger and MC / Koichi Fujino
Guest Vocal / Aya Shimazu
Song List
| | |
| --- | --- |
| Part I | Shangri-La, On A Clear Day (You Can See Forever), Strings on Fire |
| | Sakkyo Star Players- with Masaki Shirako, clarinet and Yuji Ishikawa, cello |
| | Heisei Hit Parade, and others |
| Part II (with Guest) | Ainokatachi, Ohzora to Daichi no Naka de, Jidai, Kaeranchoka、Pretender、This is Me(from the film "Greatest Showman") |
Ticket Information as of June 22
Sapporo Symphony Orchestra has followed request from the government of Hokkaido on limitation of guests attending concerts during the period of State of Emergency. As the State of Emergency has been lifted and changed to "Semi-state of emergency coronavirus measures," Sapporo Symphony Orchestra will be opening more seats to the guests. ≪Your cooperation is highly appreciated for the prevention of the infection.≫ Please wear your facemask always and cooperate on body temperature measurement and disinfect your fingers and hands upon entrance to the hall. If your body temperature is above 37.5 Celsius, your entrance will not be permitted. Do not talk aloud or drink/eat in the hall. You will be asked to rip off your ticket and place it into the box at the entrance. Cloak, Café or drinking fountains are not available. Please exit the hall following instructions in order to avoid congestion. We cannot receive any present to the artist, nor allow guests to wait outside the hall to meet the artist.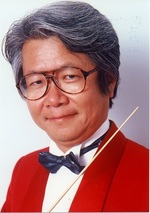 Koichi Fujino(Conductor, Arranger and MC)
Graduated from Tokyo College of Music and studied trumpet under Yukio Kanaishi, harmonics under Shinichiro Ikebe and Shigeaki Saegusa, and composition under Misogi Hosoya. He aimed to become an arranger while he was in the college, and upon graduation, Fujino became a professional arranger and keyboard player. Encounter with Kyu Sakamoto has encouraged Fujino's future music activities. While being in charge of Akina Nakamori's concerts for 7 years, he became a permanent staff in composition and arrangement for "NHK Let's Go Young," "That's Music," "NHK Red and White Singing Contest," and many more. As Music Director of NHK's program "Seishun Pops (Pops for Youth)," Fujino received the highest appraise not only nationwide but also from artists abroad on his arrangement, later regarded as the NHK top music program. For the film industry, Fujino has collaborated with Kazuyuki Idutsu for more than 30 years and took part in "Nodojiman (Song Contest)," "Big Show Hawaii-ni-Utaeba (Big show, sing in Hawaii)" by Toho, "Kishiwada Shonen Gurentai (Kishiwada Boys Gangsters)," "Sasurai-no-Traburubasuta (Trouble Baster-wandering)" by Shochiku, and "Kinkonkan" by Nikkatsu. Recent years, Fujino is highly respected and acting as Music Director for big names; Nana Mizuki's concert which collected 40,000 audience within 2 days, Big Band Concert with ASKA, and symphonic recording with Akira Fuse, Machiko Watanabe, and Norimasa Fujisawa.
---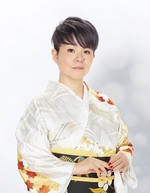 Aya Shimazu(Guest Vocal)
"I will sing until my last breath takes me away" " Heaven-sent child for Japanese Pops" has won number of Grand-Prix and when she reached the age of 6, this number counted up to more than 100. Television producers spoke "She was a genius." Winning the NHK audition with the top mark and making late Mr. Ichiro Fujiyama say "She is the gifted singer for Japanese enka (Pops)," she made an official debut at the age of 15. ♪Aya Shimazu website (Japanese only)https://www.shimazu-aya-koenkai.com/
♪Aya Shimazu YouTube Channel <YouTube>